Flight Department Support Services
PACAVI focusses its support on charter companies, corporate and private aircraft owners with customized flight department support services. Our team can be your team, ensuring that your aircraft are prepped and ready to the highest standards of your passengers or owners.
Interior Services
Interior Cleaning Programs
Having a clean and well-maintained aircraft interior enhances the overall travel experience and helps making a positive impression. PACAVI uses OEM-approved cleaning products and processes, and adheres to best practices, industry standards and guidelines for aircraft cleaning and maintenance. Our customers like peace of mind knowing their aircraft are being serviced by professionals.
Comprehensive Interior Services Includes:
Full-Service Interior Detailing Services includes the detailed cleaning of the entire aircraft interior.

Fast Interior Departure Cleaning Services, if a quick turn is required, includes:
Antimicrobial Services

Leather Softening and Conditioning Services

Carpet Cleaning & Extraction Services

Fabric Protection Services

Our custom-built full-service interior detailing service includes packages consisting of:
Leather seats: Cleaning, Conditioning

Galley areas: Cleaning, Sanitizing

Lavatory: Cleaning, Sanitizing, surface cleaning

Drawers/Cabinets: Cleaning, Organizing, Sanitizing

Wood surfaces/Tables: Cleaning, Sanitizing, Polishing

Cabin Windows: Cleaning streak free

Headliner, decorative and side panels: Spot Cleaning/removal

Carpets: Extraction

Trash: Emptying, Cleaning/Sanitizing

Coffee Pots, Mirrors, Glassware: Cleaning, Sanitizing

Cockpit: Dusting, Cleaning, Surface Sanitizing

Seats, Carpets: Vacuuming, Cleaning

Seat Belts: Organizing

Entryway Stairs: Sweeping, Cleaning
Aircraft Stocking Services
PACAVI provides cleaning and stocking services for aircraft between trips, to ensure that each flight meets the high standards of the passengers and exceeds their expectations in terms of comfort and convenience. By acting as an extension of the flight department and working towards the same goal, PACAVI provides a seamless and efficient experience for the passengers.
Comprehensive Exterior Detailing Services Packages

​​​​​​​PACAVI's complete airframe service does hand wipe downs to produce a clean, spot-free finish, and includes all areas of the aircra
Dry Washing Services
Complete & Partial Exterior Wipe Downs
Top

Belly

Underside of the wings

Flaps

Wheels

Landing gear

Cabin windows

Nose

Top of the wings

Leading edges

Top of the flaps

Underside of the engines

The part of the belly from the nose to the leading edge of the wings

Landing gear doors

Cabin windows
Paint Protection Treatments
Services include:
Paint life and shine protection

Scratch removal (Minor)

Water spots removal

Oxidation removal

​​​​​​​Paint protection treatments and services can preserve the life of your aircraft paint and are used and recommended by many OEMs and maintenance facilities. Paint protection treatments and services include:
Aircraft Waxing - Regular waxing can help protect the paint from the elements and maintain its shine. It can also help fill in small scratches and imperfections.

Paint Protection Treatments - A protective film that is applied to the aircraft's paint to protect it from chips and scratches. It is transparent and does not affect the appearance of the paint.

Reactive Polymer Treatments, including X Ceramics®, Boeing certified - PACAVI is using synthetic polymer that is applied to the paint to create a protective barrier. It can help repel water, resist scratches, and protect against UV radiation.
Bright Work and Polish
PACAVI brightwork buff and polish process restores the brightwork on various parts of the aircraft to a mirrored, brilliant shine. This process helps to remove minor scratches, oxidation, and water spots that accumulate over time, and maintains the appearance and value of the aircraft.
It is applied to various parts of the aircraft, including leading edges, horizontal and vertical stabilizers, cockpit windshield frames, APU shrouds, thrust reversers, engine inlet rings, and throats. Brightwork protects the appearance of the aircraft, keeps the positive impression, and enhances the overall travel experience.
Wet Washing Services
PACAVI aircraft washing process includes the use of aviation-approved cleanser and special brushes for safely cleaning the gear. The use of low-pressure water and squeegeeing to dry the aircraft helps prevent water from accumulating in areas that could cause damage. Taking special care with the windows using high-quality cleaners and applicators is also important to maintain visibility and prevent damage to the windows.
Stripping & Polishing Deice Boots
Cleaning and stripping any worn finish off the surface of the boots, followed by the application of an approved refinishing treatment designed to protect and polish the boots. The stripping and polishing process will leave the deice boots with a like-new glossy finish.
Houston Bush Airport Management Team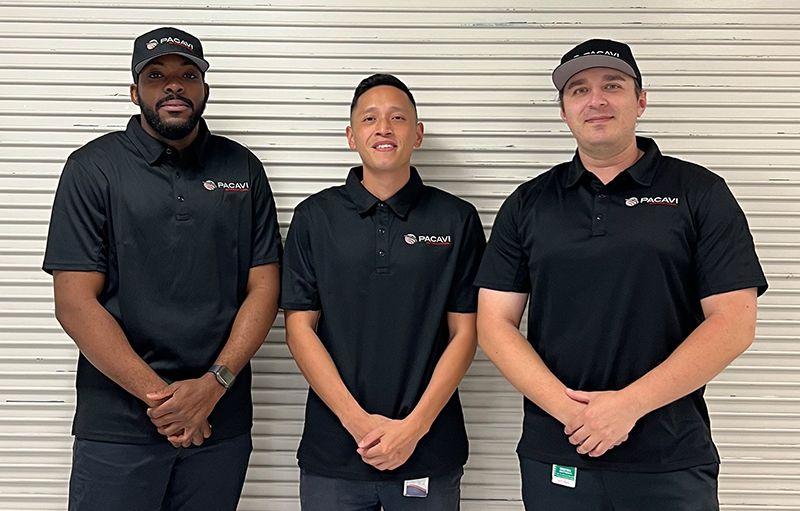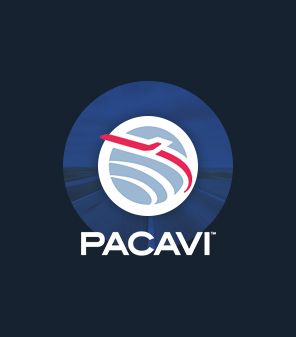 Matthew Mrotek
Aircraft Line Services Manager